Eddy Current NDT Probes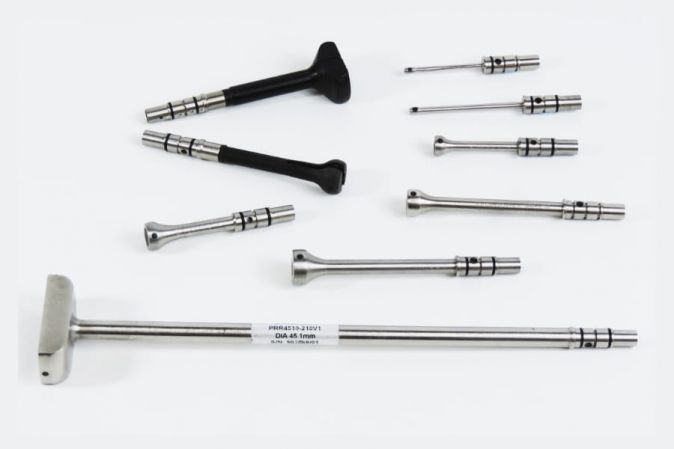 ETher NDE can offer a full range of Standard Probes, Weld Probes, Special Probe Design services and a wide choice of Probe Accessories. With our Probe manufacture based in-house, we have the ability to guarantee the quality performance you need from your Eddy Current Probes range.
We offer a wide range of Standard Eddy Current (ECT) probes, including:
Pencil Probes, Thread Inspection Probes, Broad Band Probes, Rotating Probes, Weld Probes, Internal Diameter (ID) probes, Surface & sub-surface Inspection probes, Manual Bolt Hole inspection probes, Sliding probes and Encircling probes.
Download our Probe Catalogue:
Short Form Probe Catalogue (1.7MB)
ETher NDE Probe Catalogue (1.4MB)
Special Probe Design
On occasions standard Eddy Current Probes available are not right for the application in hand and a bespoke design and build is required. At ETher NDE we have a well established history of being able to assist our clients with their 'Special Probe' needs.
From consultation to design, our Probe Design Team will work alongside you to develop the best solution for your application specification. If you have a Special Probe application that you think we could assist you with, please do not hesitate to get in touch, you can find a "Special Probe Design Checklist" on the Special Probe Design page.
Eddy Current (ET) Rotary Drives
We can offer two different Rotary Drives, the Saturn (high-torque) and the Mercury (small for tighter spaces). Each are perfect for Hole Inspection, Countersink Inspection and Surface Inspection.
Eddy Current (EC) Weld Probes
ETher NDE can offer a broad range of Eddy Current (ECT) Weld Probes including specially designed Eddy Current (EC) Weld Probes to your specification. Eddy Current Weld Probes are specifically designed for the task of weld inspection of non-ferrous welds and steel structures. They can detect surface cracks on a weld with a non-conductive surface coating on it of up to 2mm. The application specific design of the probe means that it is capable of inspecting welds with uneven surfaces and coatings on them.
Eddy Current Probe Accessories
No NDT inspection kit is complete without the correct accessories. At ETher NDE we have direct contact with NDT end-users all over the world and know how important it is to have the correct accessories to accompany your Eddy Current (ECT) NDT equipment. ETher NDE offers a broad and diverse range of ET accessories and if it is not listed, contact us directly and we'll do our upmost to source it for you.
Which Probe Suits Your Application?