Test Blocks
Test Blocks and Calibration Test Blocks are essential for all NDT inspections.
We offer a full range of Eddy Current (ECT) Test Blocks and hold plenty in stock for those times when they seem to just disappear from your inspection kit!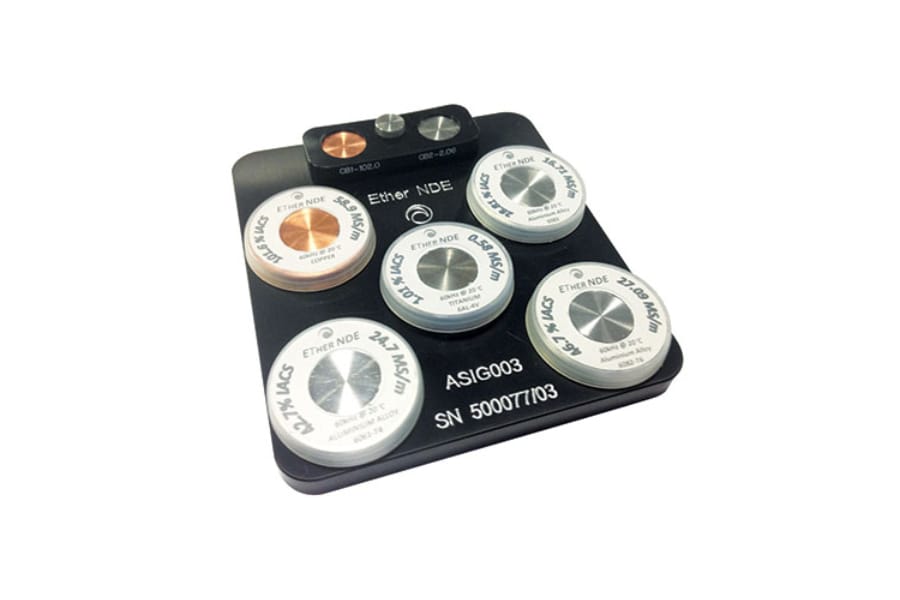 As leaders in Eddy Current (ET) NDT, we also understand the need for EC Test Blocks to be perfectly set is essential. We ensure that all our test blocks are delivered in a timely matter and ready to test from the first moment. If you have a specific Eddy Current (ECT) Test Block query, please email us directly via​ sales@ethernde.com
---
Download our Probe Catalogue
Short Form Probe Catalogue (1.7MB)
---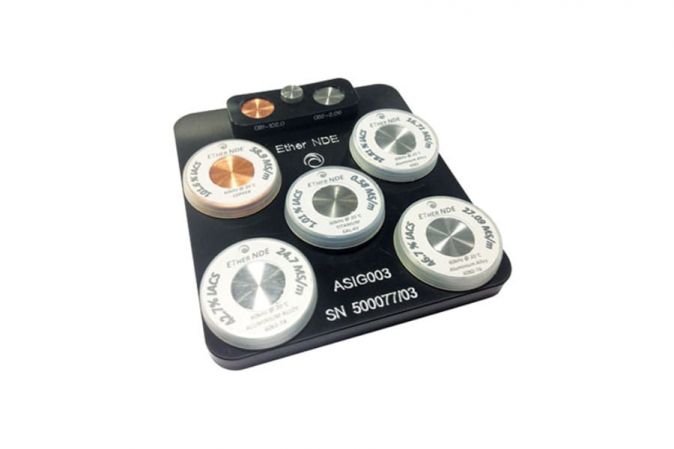 Conductivity (ATBC)
Used as a reference in the application of electrical conductivity measurement of non-ferrous metals, ideal for both laboratory and field use.
Blocks are supplied with calibration certificates. Blocks are tested and are certified and traceable to national standards (NPL, UK) conductivity references.
Blocks are calibrated at 20degC, at a frequency of 60 kHz and to an accuracy of +/- 1.2% of the value or +/-0.4% IACS, whichever is less.
Industries & Applications
---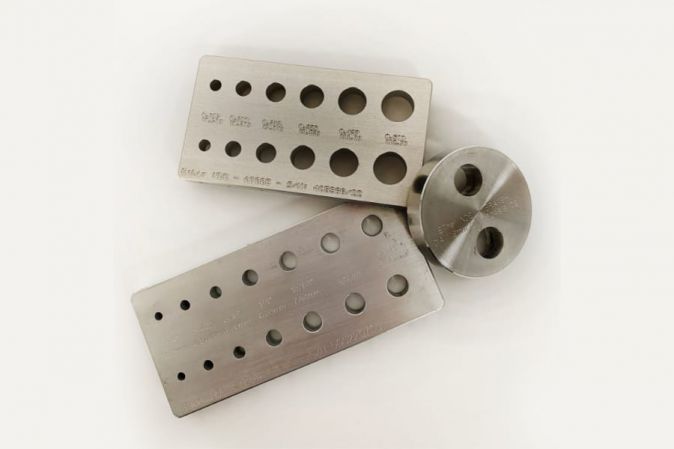 Rotating (ATBR)
Rotating probe test blocks are available in a number of materials with a large variety of defect types, used to enable correct calibration of rotating probes.
Individual hole and Multi-Hole formats are available.
Industries & Applications
---
Slotted (ATB)
General Purpose test blocks with slots.
Slotted Test blocks are general purpose with 0.2mm (0.008"), 0.5mm (0.020") and 1.0mm (0.040") slots to enable correct calibration.
Industries & Applications
---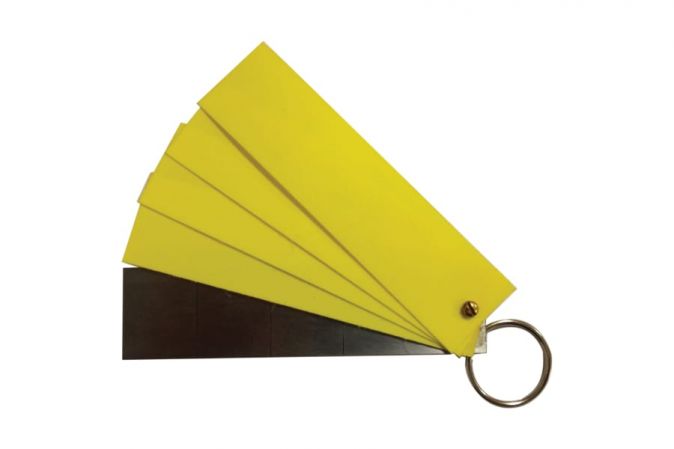 Weld (ATBW)
Coating thickness calibration standard with 0.5mm (0.02"), 1.0mm (0.04") and 2.0mm (0.08") slots including 4mm x 0.5mm (0.02") shims, used in conjunction with broad band (paint) probe PUB100k to set sensitivity levels before weld inspection.
Industries & Applications