Flaw Detection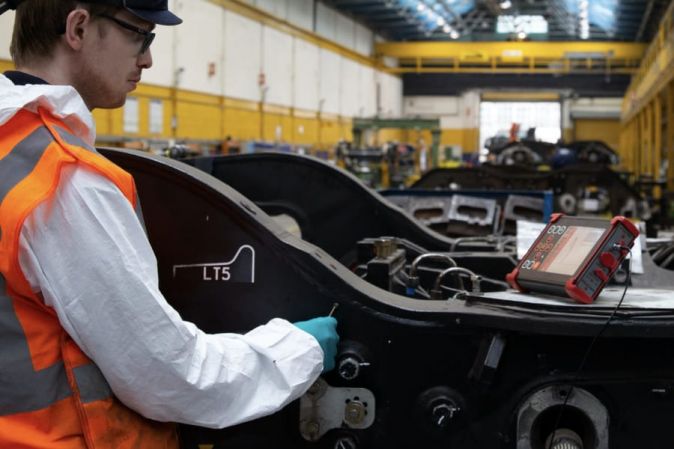 ETher NDE has all the equipment and expertise for all your application needs in eddy current (ECT) non-destructive testing (NDT). The most common application is Flaw Detection, specifically Surface and Sub Surface crack detection and sub-surface corrosion detection.
Surface Crack Detection
Surface Crack detection is normally carried out using pencil probes or 'pancake' type probes on ferrous or non-ferrous metals. Frequencies from 100 kHz to a few MHz are commonly used. Depending on the surface condition it is usually possible to find cracks 0.1 mm or less in depth. Shielded probes, with their focused field, add the ability to test very close to edges or dissimilar materials such as ferrous fasteners in an aluminium structure. Differential probes are sometimes used, particularly in automated applications, but care must be taken to ensure that the orientation of flaws is correct for detection.
View our Flaw Detection application notes
Related Industries
---
Sub-surface Crack or Corrosion Detection
This technique is primarily used in airframe inspection. By using a low frequency and a suitable probe, eddy currents can penetrate aluminium or similar materials to a depth of 10 mm or so, allowing the detection of second and third layer cracking invisible from the surface, or thinning of any of the different layers within the structure. Test frequencies are generally in the range of 100 Hz to 10 kHz. Probe size should also be two or more times wider than the depth of penetration required.
Related Industries
---
Dual Frequency Mixing
The ETi series delivers an advanced Eddy Current Flaw Detector from ETher NDE, designed to offer advanced multi-frequency and multi-channel flaw detection housed in the smallest portable EC package on the market. This allows the Operator to programme not only frequency but many other advanced functions. With a single probe operation, the ETi can multiplex eight Channels, making the ETi the most flexible portable unit available delivering a powerful solution for in the field defect detection. Alternately with two probes connected the ETi-200 allows any mix of eight channels across two probes.
Related Industries