SteelCheck
SteelCheck is a dedicated single method tube inspection instrument for the identification of OD, ID Defects and Wall Thinning.
Portable and rugged the battery operated, the 3 channel tube inspection unit has been developed for Carbon Steel (Ferromagnetic) Tubes, using Magnetic Flux Leakage.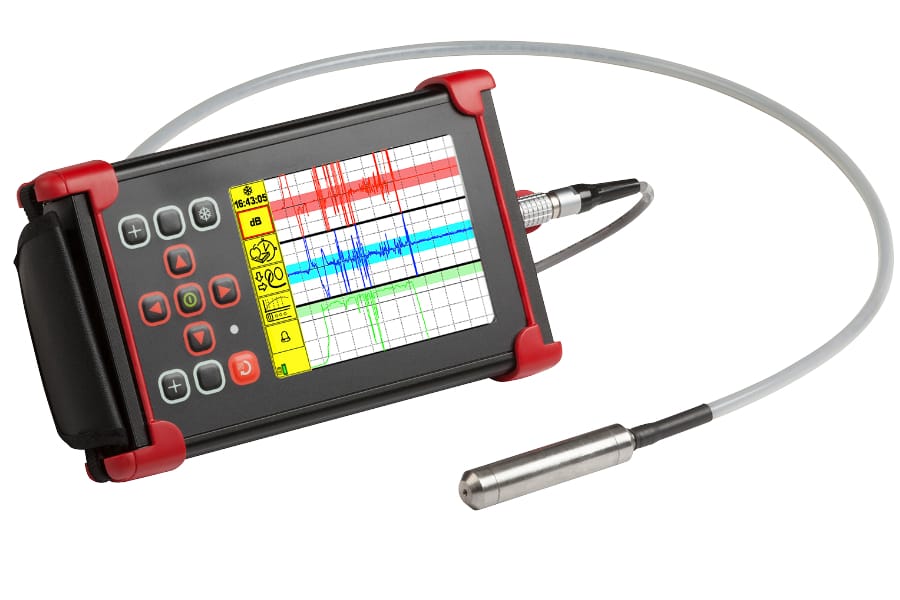 Unlike other remote field eddy current method it is unaffected by external Aluminium Fins and has the capability to discriminate between external and internal defects. Packaged as a highly portable, battery operated flaw detector at an attractive price, the SteelCheck offers exceptional value for money.
Industries & Applications
Advantages
A 3 channel (Hall Sensor and 2 coil) tube inspection unit for Carbon Steel (Ferromagnetic Tubes) using Magnetic Flux Leakage
Ideal for ferrous tubing, especially fin-fan tubes
Industry standard 12-Way Lemo and Co-axial Lemo 00 connectors
Intuitive user friendly interface, single level menu system, "quick function" sidebar
Internal data logging system, PC application for desktop reporting
Large Daylight readable display 145mm (5.7")
Compact, rugged site proven housing 1.2kg (2.6lbs)
8 hours battery life on one charge
2 year standard warranty
Optional ETherCover extending warranty to 5 years.
Features
3 channels
One Hall Sensor and 2 coil channels available.
Display Modes
Time base (0.1-20 seconds, Stripchart and Waterfall).
"Operator defined "soft keys"
There are four soft key positions for operator selectable icons for frequently used functions and a fifth position for the last menu function used. Each saved instrument setting can be associated with a unique, one press set of quick access functions. There are also two front panel hard keys that can also be easily programmed for rapid one press access to instrument functions.
Standard Kit
| Part # | Item |
| --- | --- |
| KISTL001 | SteelCheck instrument only, including soft case, charger and manual on USB |
For probe selection & calibration tube options see Accessories Tab.
Accessories
| Part Number | Item |
| --- | --- |
| PMFL187-20L10 | Probe for 2.5cm (1˝) 12 AWG with 20m (65ft) push pull cable |
| ATBTC-254-12SWG | Calibration tube for 2.5cm (1˝) 12 AWG tube |
| PMFL198-20L10 | Probe for 2.5cm (1˝) 14 AWG with 20m (65ft) push pull cable |
| ATBTC-254-14SWG | Calibration tube for 2.5cm (1˝) 14 AWG tube |
Specification