Hole Inspection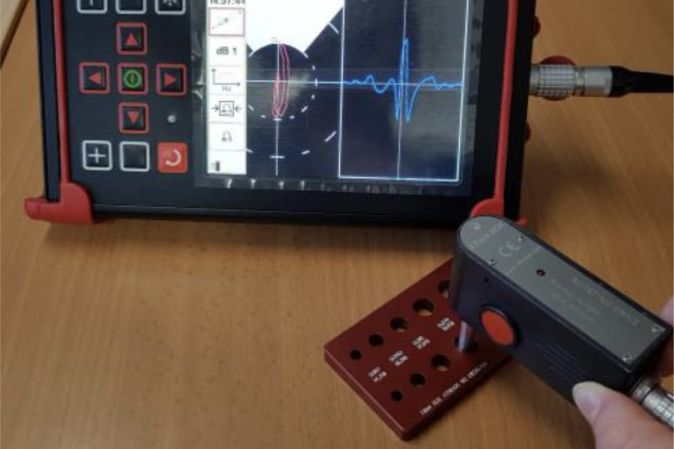 Rapid and reliable hole inspection with Eddy Current testing.
Dynamic Hole Inspection
Differential probes are used attached to high-speed rotary scanners with test speeds as high as 3000 rev/min, then the inner bore of holes may be inspected rapidly and reliably with the eddy current technique. Probes may be as small as 1 mm diameter and test frequencies used follow the same rules as for surface defect detection. The use of high- and low-pass filters (so-called band-pass filters) is essential to ensure optimum signal to noise. Target calibration notch is usually a 0.5 mm corner notch at 45º.