Hand Held Flaw Detectors
The ETher NDE handheld family of flaw detectors has a long standing reputation for quality performance and reliability.
Joining the AeroCheck and WeldCheck family is the ETherCheck (Combined EC and Acoustic Bond Testing), the SteelCheck (MFL Carbon Steel ID Tube Tester), PhaseCheck (Eddy Current C-Scan Inspection Unit with dual probe capability) and AmCheck (developed with the Additive Manufacturing industry in mind).
ETherCover
Ether NDE also offer 2 Levels of ETherCover for our core ranges, increasing our industry leading 2 years warranty to 3 years on all our standard EC Flaw Detectors. This means you can be confident throughout the lifetime of ownership of your Ether NDE Eddy Current equipment.
Product Lifetime Support
ETher has now implemented a New Policy and Commitment for "Product Lifetime Support"; in a nutshell this means that we will support all our "Instruments" for a MINIMUM OF FIVE YEARS, after we cease manufacture of that product type. For example, if we built the "last-ever" AeroCheck+ in November 2024, ETher would guarantee all Customers that we will continue to Repair, Calibrate and Support the AeroCheck+ "installed base" until at least November 2029.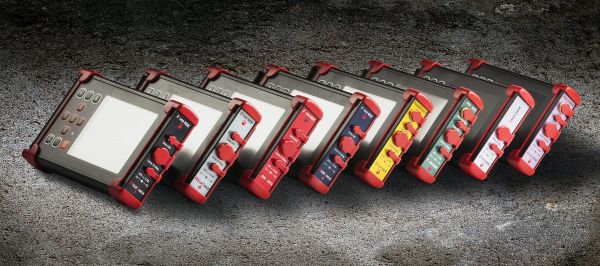 Download our Product Brochure: