13th ECNDT now moved to 2023 - ETher NDE are proud to confirm joint Platinum Sponsorship for the 13th ECNDT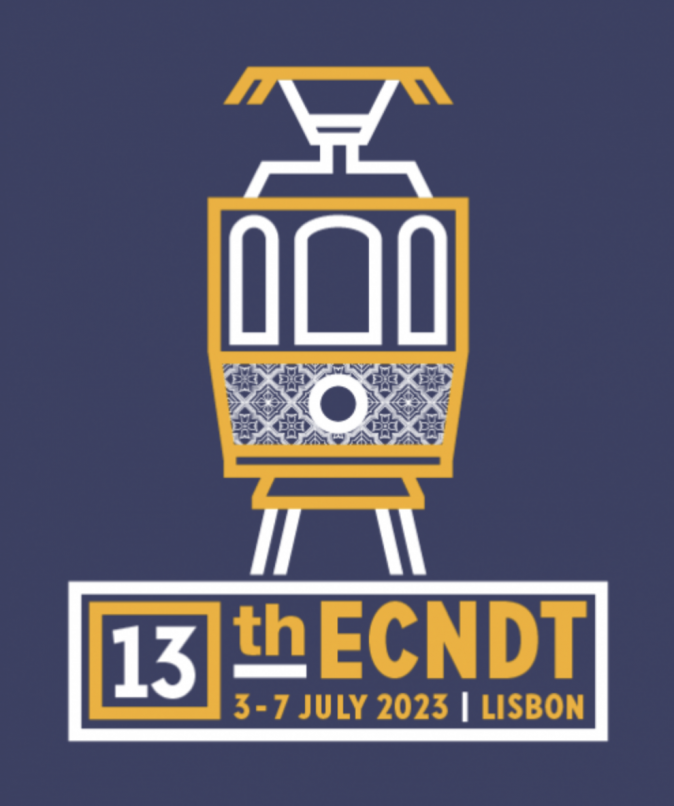 July 2021
New dates now set for the 13th ECNDT, 3rd - 7th July, 2023. ETher NDE are looking forward to summer 2023 and confirm that we will be joint Platinum Sponsors, along with Baugh & Weedon Ltd, for the 13th European Congress of NDT (ECNDT) in Lisbon, Portugal.
Save the Date - 13th ECNDT now moved to 2023; new show dates are 3rd-7th July 2023.
Following the last host city, Gothenburg, Portugal's capital city, Lisbon, has a lot to offer the gathering NDT professionals for the quadrennial ECNDT industry event; plus the venue Centro de Congressos de Lisboa (Lisbon Congress Centre), has 5 pavilions, 8 auditoriums, 7 foyers, 34 meeting rooms and host of modern supporting facilities. The perfect venue to meet, discuss and showcase the last developments in the NDT industry.
Geographically Lisbon, lies on the north bank of the Tagus Estuary, on the European Atlantic coast, with great history and is one of the oldest cities in the world, the second oldest city in Europe. The sun shines 290 days a year with the temperature rarely drops below 15°C, so the weather should also be very welcoming. Transport links are excellent and more information will be added to the ECNDT 2023 website in the near future. Visitor information can be found there, together with Letters of Invitation, Passport & Visa information. https://ecndt2022.org/general-information/useful-information/
The ETher NDE look forward to seeing both new and existing customers at the show, our distribution partners and we will be getting ready to showcase some new and exciting advances throughout our NDT solutions and equipment ranges. Watch this space for updates…
---
About ETher NDE
We are a dedicated manufacturer of Eddy Current (ECT) non-destructive testing (NDT) equipment, probes and accessories and the 'go to' company for all your Eddy Current (EC) NDT Solutions. ETher NDE was founded on three core principles and to this day they are still what we operate in line with everyday. They are firstly the ability to speak to someone who understands our product, the industry and your applications; secondly industry-leading delivery times on equipment and probes and the ability to respond to your challenges and thirdly that our products are second to none in both performance and quality. We are proud that as a company we operate to these core principles continuously and that we are true to the main reason the company was founded; to offer Eddy Current NDT Solutions to the industry backed up by a wealth of knowledge and sealed with great customer service from real people who care and are passionate about what they do.