ETher NDE Delivery Ex-Stock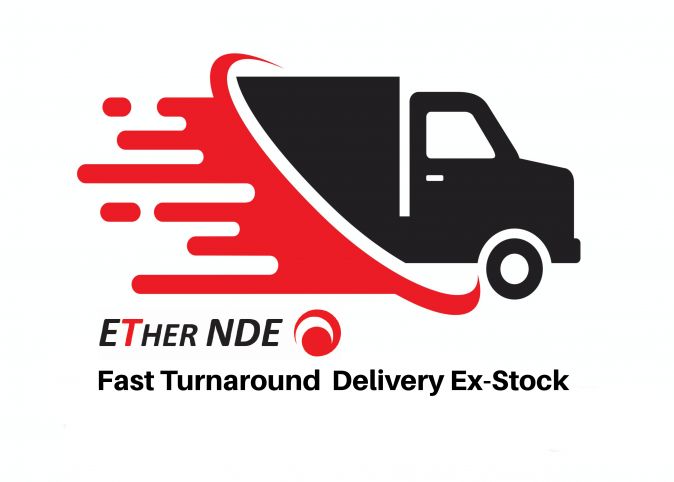 June 2022
Rapid delivery turnaround for all Ether NDE core Eddy Current Flaw Detectors.
ETher NDE can confirm that instruments in the WeldCheck Series are currently available "Ex-Stock," in contrast to other NDT equipment suppliers. Additionally, over recent years, we have increased our standard warranty to 3 years for the core range of EC Flaw Detectors. The Ether Warranty is "no quibble" cover and includes all Replacement Parts and Labour Costs (customer damage excluded) , plus all our instruments are covered by ETher's unique lifetime support guarantee.
In fact, all ETher Eddy Current Flaw Detectors are available on an "Ex-Stock Basis", including our new PhaseCheck C-Scan Instrument, and most of our standard Probes & Accessories are being delivered within a few days.
For further information or to confirm the delivery time window for one of our Ether NDE Eddy Current Flaw Detectors please contact us via sales@ethernde.com or call 01727 648050.
---
About ETher NDE
We are a dedicated manufacturer of Eddy Current (ECT) non-destructive testing (NDT) equipment, probes and accessories and the 'go to' company for all your Eddy Current (EC) NDT Solutions. ETher NDE was founded on three core principles and to this day they are still what we operate in line with everyday. They are firstly the ability to speak to someone who understands our product, the industry and your applications; secondly industry-leading delivery times on equipment and probes and the ability to respond to your challenges and thirdly that our products are second to none in both performance and quality. We are proud that as a company we operate to these core principles continuously and that we are true to the main reason the company was founded; to offer Eddy Current NDT Solutions to the industry backed up by a wealth of knowledge and sealed with great customer service from real people who care and are passionate about what they do.