Colour coded pencil probes now available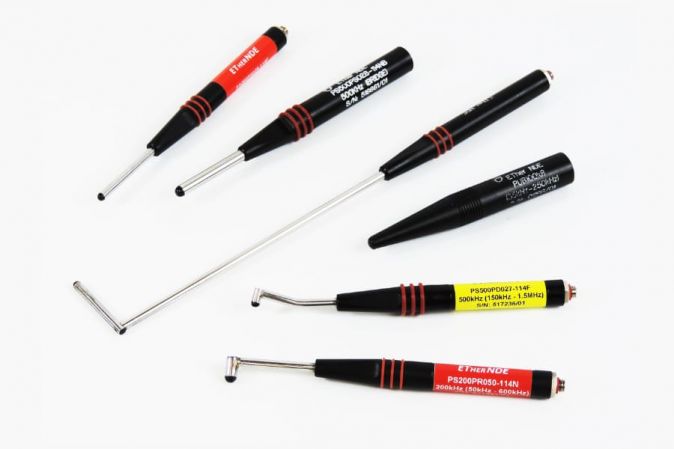 September 2014
At ETher NDE we would like to introduce the new Pencil Probe colour coding system to all our current and new customers.
Such a simple yet effective product update, the new colour coding system for pencil probes means that you can now easily recognise the frequency of your ETher NDE Pencil Probe, simply by the colour of its handle.
What do the colours indicate?
Red = 200kHz
Yellow = 500kHz
Blue = 2MHz
White = 6MHz
We hope that all NDT Inspectors that currently use our Pencil Probes will find the new colour coding useful when working on-site and in harsh environments. To order your Pencil Probes with the new colour coded handles, please contact sales@ehernde.com
---
About ETher NDE
We are a dedicated manufacturer of Eddy Current (ECT) non-destructive testing (NDT) equipment, probes and accessories and the 'go to' company for all your Eddy Current (EC) NDT Solutions. ETher NDE was founded on three core principles and to this day they are still what we operate in line with everyday. They are firstly the ability to speak to someone who understands our product, the industry and your applications; secondly industry-leading delivery times on equipment and probes and the ability to respond to your challenges and thirdly that our products are second to none in both performance and quality. We are proud that as a company we operate to these core principles continuously and that we are true to the main reason the company was founded; to offer Eddy Current NDT Solutions to the industry backed up by a wealth of knowledge and sealed with great customer service from real people who care and are passionate about what they do.