Back to Back Expos for ETher NDE this November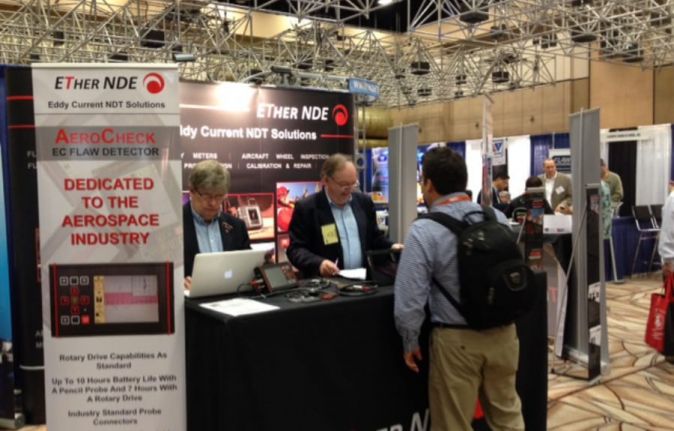 November 2013
It has been a very busy November for ETher NDE so far with three different exhibitions on three different continents in as many weeks.
The exhibition trail started at the ASNT Fall Conference 2013 in Las Vegas during the first week of November. The conference and exhibition reportedly attracted over 1500 delegates including those for the whole and conference and some for the exhibition only. ETher NDE used the exhibition as an opportunity to showcase our WeldCheck and AeroCheck Current Flaw Detectors as well as our SigmaCheck EC Conductivity Meter and ETi-200 ET Flaw Detector. There was a constant stream of interest in the two new units and the position of the stand, in our opinion, couldn't have been better, being positioned near the food and beverage area of the show. It was an important show for introducing the WeldCheck and AeroCheck to the US and overseas markets and we were very pleased with how well the instruments have been received.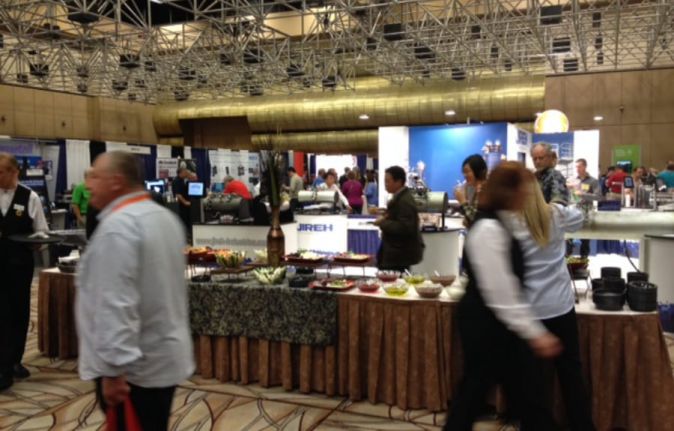 ---
About ETher NDE
We are a dedicated manufacturer of Eddy Current (ECT) non-destructive testing (NDT) equipment, probes and accessories and the 'go to' company for all your Eddy Current (EC) NDT Solutions. ETher NDE was founded on three core principles and to this day they are still what we operate in line with everyday. They are firstly the ability to speak to someone who understands our product, the industry and your applications; secondly industry-leading delivery times on equipment and probes and the ability to respond to your challenges and thirdly that our products are second to none in both performance and quality. We are proud that as a company we operate to these core principles continuously and that we are true to the main reason the company was founded; to offer Eddy Current NDT Solutions to the industry backed up by a wealth of knowledge and sealed with great customer service from real people who care and are passionate about what they do.