Maxwell PECT
ETher NDE represent globally the Maxwell NDT pulsed eddy current technology (PECT) product.
With unbeatable inspection capability and a truly simple user interface, we challenge you to test the Maxwell system side by side against any other PEC system and prepare to be surprised! A simple, capable and affordable PEC inspection tool.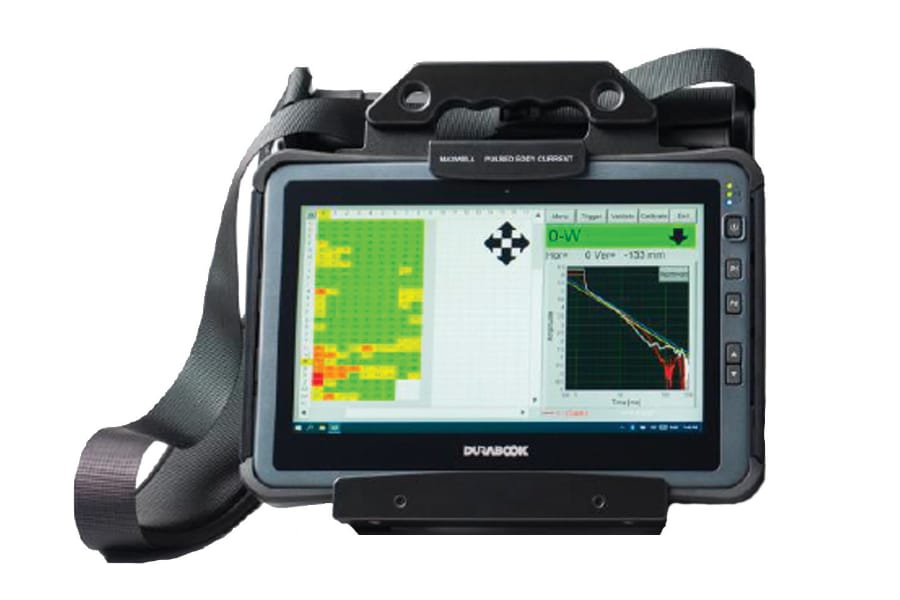 Pulsed Eddy Current (PEC) is an inspection technique for inspecting carbon steel objects such as pipes and vessels, without the need for contact with the steel surface. PEC can measure percentage variations in steel thickness through any non-conductive and non magnetic materials between sensor and surface such as air, insulation material, concrete, plastics, coatings, sea water and marine growth, paint, deposits, oil, composite repairs, fireproofing, "scabs" aluminium sheeting and other non-magnetic insulation covers; so ideal for Corrosion Under Insulation (CUI) applications. Previous instruments often lacked the power to be fast and effective. Using the latest battery technology, MAXWELL NDT introduces a novel and very powerful PECT instrument with a design based on 20 years' hands-on experience at a global Oil Company.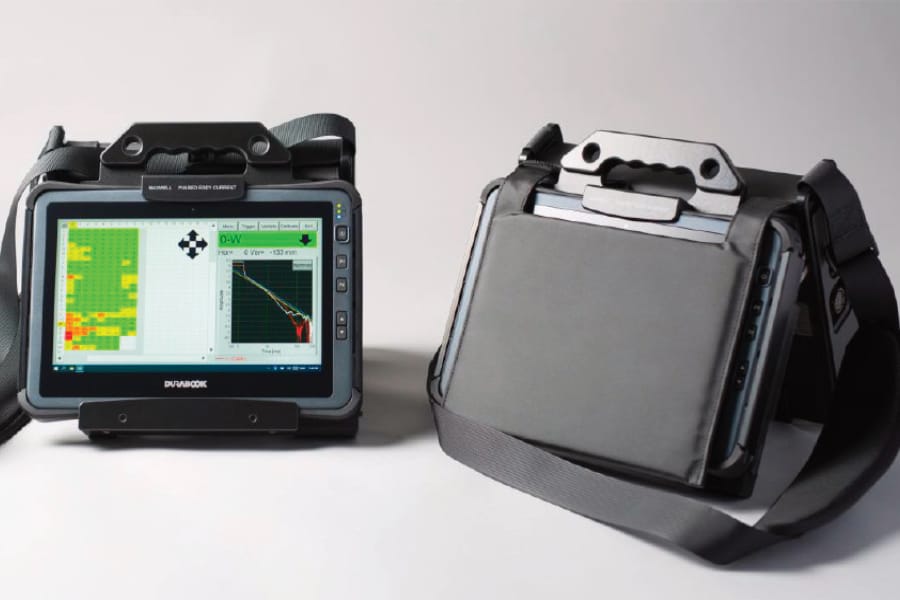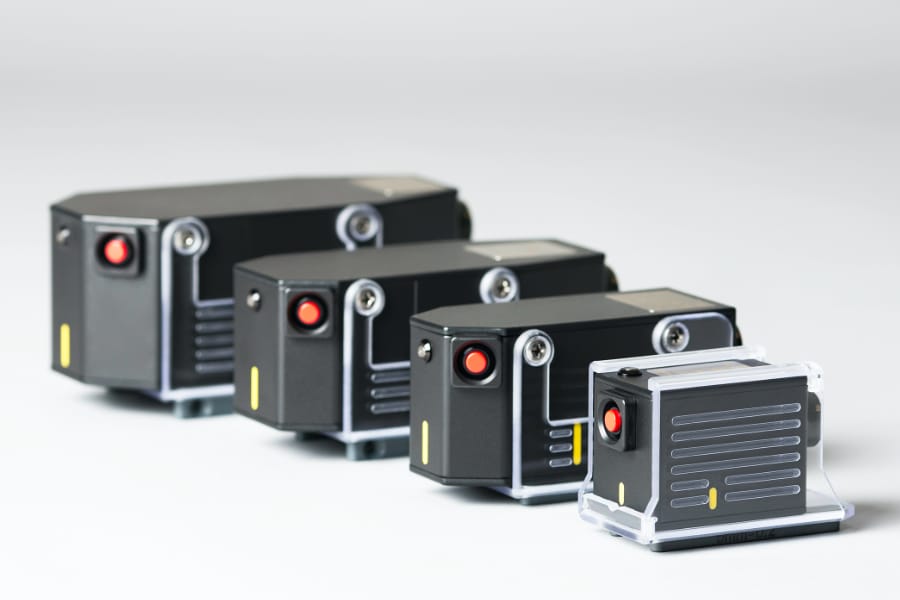 ---
Industries & Applications
Advantages
Large range in wall thickness, up to 50mm (2") and insulation thickness combined, hence well suite to Vessel inspection not just piping/pipelines
Maximum Lift-Off range is 0 – 250 mm (0-10")
A maximum surface temperature of up to 550°C (1020 °F)
Superior signal to noise ratio
Extremely robust design delivers outstanding performance under the typical rigours associated with on-site inspection
Easy to use and intuitive software has been developed with the NDT technician in mind, simple reporting on-board the instrument and on your desktop PC
Excel format data provides easy compatibility with other applications
All inclusive lifetime pricing means no annual software support fees
Features
Inspection Ready
The set is splash water tight, robust and easy to operate. Data collection is fast (two measurements per second) and has a scanning mode. Two cables, length 8m (26ft), is included in the standard kit. Up to 100m (328ft) can be provided.
Probes
There are four standard probes, each for a different lift-off range. The probes are optimized for defect sensitivity. Underwater probe sets are available covering different depth rating and lift-off ranges.
Data output
Colour-coded wall thickness readings are displayed on the touch screen display during data recording.
A MS-Excel field report can be produced quickly by the tablet computer. In addition, PC-based software is provided for further analysis and reporting.
Portable Power
Fast and reliable PECT measurements require a high-energy magnetic pulse, which is delivered by a dedicated powerful battery inside the data acquisition unit. The tablet computer is powered by two separate batteries. Both type of batteries are provided with external chargers and are hot-swappable.
Videos
Standard Kit
Standard
One PECT instrument: data acquisition unit permanently connected to a U11 Durabook tablet, for data acquisition.
Four standard probes, with protector shoes & wear piece.
Two signal cables, each 8m (26.25ft) long.
Two main batteries for PECT instrument.
One external charger for the main battery 110v-230V.
One main and one bridge LI-ion batteries for data acquisition tablet.
Input for positional encoder.
Robotic PECT (including underwater ROV)
Compatible with probes, cables and software of portable PECT.
Can be connected to maximum twelve (12) PECT probes; extension to maximum 48 probes is optional.
Probes can record data in maximum four groups that are excited together. For example, the system can be configured to measure probes 1, 5 and 9 in cycle 1; subsequently probes 2, 6 and 10 in cycle 2; probes 3, 7 and 11 in cycle 3 and probes 4, 8 and 12 in cycle 4. Other grouping is possible.
One on-board industrial computer for the data acquisition program.
Connection to master computer with Ethernet communication.
Two encoder inputs.
Three digital out signals (TTL), which can e.g. be used for motor control.
Supplied with electronics board mounted on a frame, selected internal connectors are accessible to the user for (re)-configuration by the user.
Full documentation of the electronics connections is provided with the set.
Housing can be re-arranged to suit operator needs.
Accessories
Optional
One-axis position encoder that can be attached to each of the four standard PECT probes (S, M, L and XL).
Flat probe for in-service inspection of annular ring atmospheric storage tanks
Splash zone probe, 30m (98.5ft) water depth.
Underwater probe, 1500m (4921ft) depth rating
29m (95ft) long signal cable in transport case; different lengths are available on request.
100m long underwater umbilical in transport case; different lengths are available on request
Telescopic pole; 1.8m (5.9ft) collapsed – 6m (19.7ft) extended
Specification